Team > Dr. Ifeoluwa Aboluwade
Overview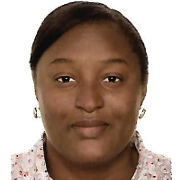 Dr. Ifeoluwa Aboluwade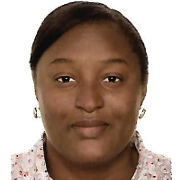 ---
For a list of publications please click here
Academic Vita
October 2014 – February 2019 – PhD, English Studies and Anglophone Literatures (Summa cum laude)
June 2016 – July 2016 – World Literature and Translation, Institute for World Literature (IWL), Department of Comparative Literature, Harvard University, USA
2007- 2010 – MPhil, German Studies (Translation Studies), Obafemi Awolowo University, Ile-Ife, Nigeria
2008 – 2009 – Fulbright Foreign Student, Africana Studies, Department of Social and Cultural Analysis, New York University, USA
1999 - 2004 – BA, German Studies, French Minor, Obafemi Awolowo University, Ile-Ife, Nigeria

Professional Background
Since October 2019 Wissenschaftliche Mitarbeiterin, Lehrstuhl Englische Literaturwissenschaft, Prof. Susan Arndt, Bayreuth (Germany)
May 2019–September 2019 Postdoctoral Researcher, Lehrstuhl Englische Literaturwissenschaft, Prof. Susan Arndt, Universität Bayreuth, Bayreuth (Germany)
May 2019–August 2019 Mutterschutz
2007 – 2012 – Lecturer, Department of Languages and Literatures, Covenant University, Ota, Nigeria
2008-2009 – Teaching Assistant, Africana Studies, Department of Social and Cultural Analysis, New York University, USA
2005 – 2007 – Teaching Assistant (Part-Time), Department of Languages and Literatures, Covenant University, Ota, Nigeria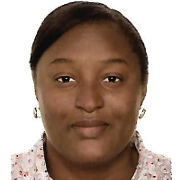 ---

Ifeoluwa Aboluwade is currently a research associate. Her research interests include:
Translation Studies

Multimodal Studies

Postcolonial Studies

Nigerian and Shakespearean Drama

Transcultural Adaptation Studies

---
"My postdoctoral research project is situated within Cluster of Excellence "Africa Multiple" and the research project "Travelling Knowledge and Trans*textuality. African Sources in Shakespearean Drama". It investigates the epistemological, cultural and political implications and significance of transcultural and transtextual interconnections between Shakespearean drama and West African oral and visual narratives focusing on the warrior and trickster motifs."