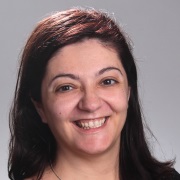 Dr. Amalia Dragani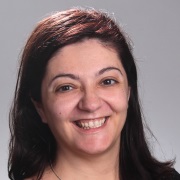 ---
Personal Information
Amalia Dragani hold a PHD in Social Anthropology from the Ecole des Hautes Etudes en Sciences sociales (EHESS-Paris) where she is an associate member of the Laboratoire d'Anthropologie sociale (Collège de France- CNRS-EHESS) and she co-organises the seminar "Anthropologie comparative du Sahel occidental musulman". She is a member of Réseau Interdisciplinaire Afrique- Monde at the Fondation Maison des Sciences de l'Homme (Paris). After a PhD on Tuareg poets' creative processes in Niger and in Mali, founded by a reserach grant from the Musée du Quai Branly and the Italian Ministry of Scientific Research, she receive a post-doc from Italian National Research Program (PRIN- Ministry of Research), a second postdoc founded by the Cluster of Excellence-Creation, Arts and Inheritance (Sorbonne-EHESS-Musée du Quai Branly) and a third post-doc from Institut des Mondes Africains (EHESS)/ French Red Cross Fondation. She was visiting scholar at City University of New York in 2019. Her research interests include firstly poetical creation, intangible heritage and oneiric inspiration and then intellectual and political élites and student mobilities; gender and mixed marriages; religious conversions; history of anthropology (poets-anthropologists). As anthropologist and ethnopoetist her fieldwork is about Tuareg in Africa (Niger, Mali and Algeria) and in their diaspora in Europe and in Africa (Morocco, Senegal). As historian, she studies Saharan student mobilities (Tuareg, Berabish), in particular in URSS and Cuba (1960-1990) and in contemporary Morocco. She has published two books in italian (Giavellotti tifinagh. Poesia e poeti tuareg del Sahara, 2005 and Interno tuareg). Etnografia partecipativa dei poeti nomadi del Niger (2012), several articles in peer-reviewed journals and have co-directed two special issues about poetical inspiration (2017) and poets-anthropologists (2018). As a visual anthropologist, she has just finished her first ethnografic documentary "Le lendemain du mariage" (The Day after the marriage) about Tuareg from Niger.
To access the lecture by Dr. Dragani, please click here.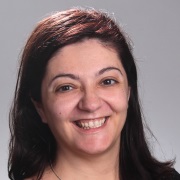 ---
Project Description

My project aims to investigate the unexplored topic of Saharan (Tuareg, Berabish, Kunta, etc.) conversions to Christianity, in order to show the polysemy of contemporary religious dynamics in Sahara-Sahel and the impact of postcolonial African subjectivities on religious choices. It raises some fundamental questions about the way in which these rigidly hierarchical nomadic societies manage "religious pluralism" and tolerance for individual choice particularly among subaltern groups (such as former slaves and women). The challenge of this project is to write the "hidden histories" of Saharan Christians and to revise the common narrative of the Saharan as uniquely Islamic. For example, the Western perspectives on Tuareg religious practices has oscillated between the colonial view of non-practising Muslims, considered originally Berber Christians and superficially converted to Islam, and the current view on the involvement of Tuareg youth in Islamic terrorism during the recent conflict in Northern Mali. In contrast, extremely rare production of knowledge – and often not academic- exist on Muslim-to-Christian conversions among the Tuareg or among other Saharan populations, while various texts have been published on religious conversions in the Maghreb, and in Mashrek as well as in Sahel.
The hypothesis that the project has set out to verify is that these conversions constitute a reaction to the jihadism to which the populations in Northern Mali have been subjected, not only because of the occupation of their lands and the forced application of Sharia law but also because of the effects it has had on every-day family-life. Christian–Muslim inter-religious relations and encounters in contemporary Mali and Niger, with a focus on a series of religious attitudes that fuse Christian and Muslim beliefs and practices, will be also analysed.
Selected Publications

2019 "Poète en morceaux, morceaux de poète. Organes du corps et processus créateurs chez les Touaregs", in J.-L. Jamard, G. Lacaze, M. Xanthakou (éds.) Corps perdu, corps retrouvé, Atelier d'Anthropologie, https://journals.openedition.org/ateliers/11684
2018 "Le genre du rêve. Pratiques oniriques et oniromantiques chez les Touaregs", Anthropologie et sociétés, n° 42, 2-3, p. 361-383.
2018 "Une fois encore la poésie m'obsède". Bronislaw Malinowski, poète polonais, in A.Dragani, N. Adell, V. Debeane, Anthropologie et poésie, Fabula, n° 21 https://www.fabula.org/lht/21/dragani.html
2018 The Past of dreams. Gender, Memory and Tuareg Oneiric Inspiration, Africa: International African Institute, n° 88/1, p. 122-137.
2017 Etudiants touaregs dans l'ancien bloc soviétique. Entre Mali et Azawad", Cahiers d'études africaines, n° 226, p. 417-432