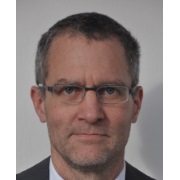 Dr. Magnus Echtler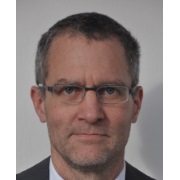 ---
Personal Information
PhD anthropology (Swahili New Year's festival), University of Bayreuth, 2008
Lecturer in African Religions, 2005-14, research fellow (sacred space in Durban, South Africa), 2014-18, since 2018 Habilitand in anthropology

To access the lecture by Dr. Echtler, please click here.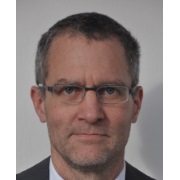 ---
Project Description
Zulu salvation
When Isaiah Shembe founded the Nazareth Baptist Church in 1910, he combined millenarian hope with African traditionalism, and his way to salvation included adherence to biblical laws, most notably keeping the Sabbath, a protestant work ethic, dancing to salvation in African or Scottish attire, and a variant of patriarchal respect (ukuhlonipa) that included the ancestors. The church`s multiple moralities transcended yet retained both African and Christian traditions and trajectories, but as 'Black Messiah' Shembe ruptured the epistemic domination of white mission Christianity. His way to salvation promised to lead the Nazarites into their 'own Zululand', and doing ethics at the church's assemblies strive to create the affective habitus of an utopian Zulu homestead, a heterotopia of perfection, as moralities materialize in gestures of respect, dancing, dress, in spatial layout and atmosphere.
Selected Publications
Fc, Redeeming Zululand: Emplacing cultural resonances in the Nazareth Baptist Church, South Africa, in Transnational Religious Spaces: Religious Interactions in Africa, East Asia, and Beyond, edited by Philip Clart and Adam Jones. Oldenbourg: de Gruyter (Dialectics of the Global), 84–106.
2020, Shembe, the Black Messiah. A Postcolonial Intervention, in Postcolonialism, Theology and the Construction of the Other. Exploring Borderlands, edited by Britta Konz, Bernhard Ortmann and Christian Wetz. Leiden: Brill (Studies in Theology and Religion 26), 133–169.
2017, Pissing the sacred. Schlingesief's African Opera Village as a fundraising heterotopia, in Fabian Lehmann, Nadine Siegert and Ulf Vierke (eds.), Art of Wagnis. Christoph Schlingensief's Crossing of Wagner and Africa, Vienna: Verlag für moderne Kunst, 134–150.
2016, Shembe is the way. The Nazareth Baptist Church in the religious field and in academic discourse, in Magnus Echtler & Asonzeh Ukah (eds.), Bourdieu in Africa. Exploring the Dynamics of Religious Fields, Leiden: Brill, 236-266.
2014a, Scottish Warriors in KwaZulu-Natal: Cultural Hermeneutics of the Scottish Dance (Isikoshi) in the Nazareth Baptist Church, South Africa, in Afe Adogame & Andrew Lawrence (eds.), Africa in Scotland, Scotland in Africa: Historical Legacies and Contemporary Hybridities, Leiden: Brill, 326-348.
2014b, Rituale und Kognition. Zum Nutzen des kognitiven Erklärungsmodells von Harvey Whitehouse für die Religionswissenschaft. Zeitschrift für Religionswissenschaft 22(1): 66-97.
2012, "The clitoris is indeed your sweet": Negotiating gender roles in the ritual setting of the Swahili New Year's festival, in: Ute Hüsken and Frank Neubert (eds.), Negotiating Rites, New York: Oxford University Press, pp. 59–80.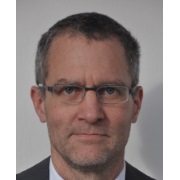 ---
Dr. Magnus Echtler
01.10.2019 - 31.03.2020
University of Bayreuth
Nürnberger Straße 38
ZAPF building House 2
95440 Bayreuth
Phone: +49 921 55 4775
E-mail: Magnus.Echtler@uni-bayreuth.de
Homepage: