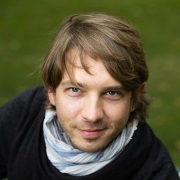 Dr. Matthias De Groof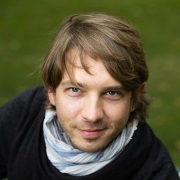 ---
Personal Information
Matthias De Groof is a former Fulbright and BAEF scholar at NYU's Tisch School of the Arts. After his PhD in Cinema Studies on African cinema, he studied postcolonial film theory as a postdoctoral fellow of the Research Foundation - Flanders (FWO). At the University of Antwerp, he taught the courses 'World Cinema,' 'Aesthetics,' and 'Curating & Exhibiting,' while holding a research fellowship at the Collegium for Advanced Studies in Helsinki. His scholarly work has been published by Third Text, Cambridge Scholars and Columbia University Press, among others. He edited a book on Lumumba in the Arts with Leuven University Press and is regularly invited to talk and write in non-academic contexts and to curate film programs. His own award-winning films have been presented at venues like the IFFR, Media City, Cannes Pan-African Film Festival, and FIFA. He has Master's degrees in Philosophy (HIW - KU Leuven), International Relations (UC Louvain), Cinema Studies (University of Antwerp) and African Studies (Uganda Martyrs University).
To access the lecture by Dr. De Groof, please click here.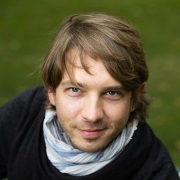 ---
Project Description
The goal of my research is to study African Cinemas in, on and against the Anthropocene. To the "wretched of the earth", the "wretched earth" is more a tangible reality than a threat in a distant future. For those already affected, the Anthropocene is real. By consequence, we must look at the Global South (i.c. Africa) and from their multiple points of view, to the ways in which experiences of the Anthropocene are expressed. The Anthropocene is indeed not merely descriptive; it is a social imag­inary whose conceptualizations open ways of thinking about the world. Rethinking the Anthropocene will have to include these experience-based perspectives. They are echoes which return back to us from the South, and which allow us to hear the consequences of the Anthropocene as colonized nature.
Selected Publications
Groof, M. de (Ed.), 2020. Lumumba in the arts. Leuven University Press, Leuven https://lup.be/products/106908.
De Groof, Matthias. "CONGOCENE. Congolese Cinema in / on / against the Anthropocene", in Marina Gržinić and Sophie Uitz (eds.), Rethinking the Past for a New Future of Conviviality: Opposing Colonialism, Anti-Semitism, Turbo-Nationalism, Cambridge Scholars Publishing, Cambridge, 2019.
Koide, Emi; Matthias De Groof; Ruth Sacks; Patrick Missassi; Henri Kalama; and David Andrew. (eds.), Issue: A Global South Dialogue on African Art and Historical Narratives from R.D Congo, Artl@s Bulletin 7, no. 1 (2018): 1-99 https://docs.lib.purdue.edu/artlas/vol7/iss1/1/
De Groof, Matthias & Symons, Stéphane (eds). "Close-Up: John Akomfrah and the Black Audio Film Collective", in Black Camera, An International Film Journal, Vol. 6 no. 2 (Spring 2015), 52-162. http://www.indiana.edu/~blackcam/pastIssues/; http://www.jstor.org/stable/10.2979/blackcamera.6.2.5
De Groof, Matthias. "Ethnographic Film's relation to African Cinema: Safi Faye and Jean Rouch", in Visual Anthropology, Vol. 31:4-5, 426-444, 2018 (DOI: 10.1080/08949468.2018.1521192)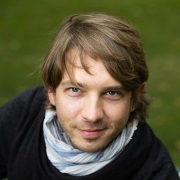 ---
Dr. Matthias De Groof
04.11.2019 - 03.01.2020
University of Bayreuth
Nürnberger Straße 38
ZAPF building House 2
95440 Bayreuth
Phone: +49 921 55 4781
E-mail: matthias.degroof@uantwerpen.be
Homepage: