Dr. Nathalie Arnold Koenings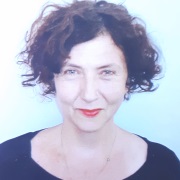 Dr. Nathalie Arnold Koenings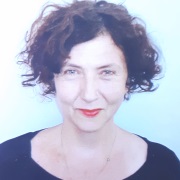 ---
Personal Information
Nathalie Arnold Koenings is a sociocultural anthropologist, literary translator and fiction writer focused on Swahili-speaking worlds. With a guiding commitment to language, poetics, and narrative, she is interested in mystical and spatial imaginations, memory, archaeologies of the present, and the many meanings of translation. Her ethnographic work, centered in rural Pemba, Zanzibar, unfolds at the intersection of African, Islamic, and Indian Ocean studies. She has published work on poetry and contested space, politics and the mystical, the embodiment of memory, and oral histories of revolution. Her published translations of Swahili literature, including works by Mohammed Said Abdalla, Adam Shafi, Anna Samwell, Mwenda Mbatiah, and Nassor Hilal Kharusi, privilege texts that deploy critical geographies and histories of power, knowledge-production, and visions of daily life. Her fiction frequently explores the intimate legacies of Empire, and language's uneven incapacities and powers to represent critically diverse experiences. Her current reading projects aim at better understanding atmospheres, theories of materiality, and the critical potential of multi-species ethnography. From 2003 to 2019, she was Assistant, then Associate, Professor of Interdisciplinary Arts and Swahili Studies at Hampshire College in the United States, advising interdisciplinary creative projects concerned with social justice, and teaching fiction writing, anthropology, and African literature. Since 2020, she has been Associate Professor of Anthropology in the College of Humanities and Social Sciences at Zayed University in Dubai.
Selected Publications
Forthcoming. Spare Parts. A translation of Emmanuel Mbogo's 1996 novel Vipuli vya Figo. East African Educational Publishers, Nairobi.
2018 "For Us It's What Came After: Locating Pemba in the Zanzibar Revolution". In Social Memory, Silenced Voices, and Political Struggle: Remembering the Revolution in Zanzibar. Eds. William Bissell and Marie-Aude Fouéré. Pp. 145-190. Dar es Salaam: Mkuki na Nyota.
2018. Translation. 'The Spirit of Travel Came to Possess Me, by Adam Shafi.' Translated excerpt from Adam Shafi's 2015 memoir, Mbali na Nyumbani by Adam Shafi (Longhorn: Nairobi). Asymptote.
2017 "Ikiwa Kuna Shibe, Maziwa Hayauzwi: food, history, and community well-being in 20th century Pemba, Zanzibar." Swahili Forum (2017).
2017. "I'll Sleep Inside a River if You Don't Want My Hand". Enkare Review (Nairobi).
To access the lecture by Dr. Koenings, please click here.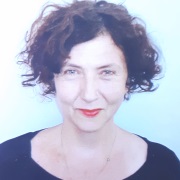 ---
Project Description
Nathalie is completing the monograph 'No Uchawi Anymore: power, sorcery, and the mystical imagination in Pemba, Zanzibar,' which traces mystical discourse from the early 1900s to today, as Islamic revival and national politics transform the meaning of longstanding occult practices. In Swahili Studies, sorcerous powers have typically been separated into the 'evil' – uchawi – and the 'healing' - uganga. Yet Africanist scholars have shown that the distinction between 'constructive' and 'destructive' uses of mystical power is always situational, and that the powers deployed in mystical situations are often precisely the same. This project recuperates the often opaque term uchawi as a potent multiplicitous field with a clear and particular history: In Pemba, an island renowned across the region for uchawi, powers elsewhere considered 'evil' have been essential to sustaining community and autonomy through a long sequence of imperial assaults. Its practitioners have resisted 'Western modernity' as well as the violent rule of both the Zanzibar and Tanzanian governments. Further, the origins of Pemban uchawi are to be found in Islam; uchawi is essential to uganga; and uchawi is considered most acute and powerful when deploying sophisticated knowledge of the Koran. The current contest between older practices and those of Islamic revival then deploys intriguingly imbricated visions of mystical power. Committed to elaborating the rich poetics of uchawi discourse in Pemba, this exploration of mystical grammars of agency also attends to Pemban political history within Zanzibar and Tanzania, proposing that tensions between mystical forms also articulate competing visions of geography and political agency.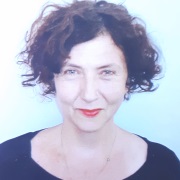 ---
Dr. Nathalie Arnold Koenings
01.10.2019 - 01.01.2020
University of Bayreuth
Nürnberger Straße 38
ZAPF building House 2
95440 Bayreuth
Phone: +49 921 55 4787
E-mail: nkoenings@gmail.com
Homepage: