Dr. Taofik Olasunkanmi Adesanmi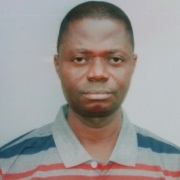 Dr. Taofik Olasunkanmi Adesanmi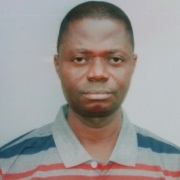 ---
Personal Information
Dr. Taofik Olasunkanmi Adesanmi is a Senior Lecturer in the Department of English, School of Languages, Adeyemi College of Education (A.C.E.), Ondo, Nigeria. He is an indigene of Ile Ife in Osun State, Nigeria, where he had his primary and secondary school education. He holds B.A. English Education (A.C.E./ Obafemi Awolowo University, Ile Ife, 1992 - 1996); M.A. English as Second Language (Obafemi Awolowo University, 2001 - 2005); and PhD, English Language and Linguistics (National University of Lesotho, Southern Africa, 2016 - 2018). He was the Coordinator of the Use of English unit of A.C.E., Ondo (2014 - 2016); the Coordinator of Part-time Degree Studies (Department of English, 2014 -2015), and a tutor, Communication and Study Skills at the National University of Lesotho (2016 - 2018). Dr Adesanmi has served on different committees: Secretary, Linkages Committee, ACE (2014 - 2016); Chairman, NCE Accreditation Committee, Dept. of English, ACE (2019); Chairman, Annual Picnic Commit., Chapel, ACE (2019); Member, College Library Development Committee, ACE (2019); and Member, Degree Result Vetting Committee, ACE (2019). He has participated in team-teaching of "Speechwriting" (400 level), the "Language of Prose" (400 level), "English Language in Nigeria" (300 level), and "Multilingualism and National Development" (300 level). Dr Adesanmi belongs to several professional bodies including Teachers' Registration Council of Nigeria (TRCN), Nigerian Pragmatic Association (NPrA), and the Nigerian English Studies Association (NESA). Dr Adesanmi has presented conference papers in Nigeria, UK, US, South Africa and Lesotho. His academic interest and research spans Discourse Analysis, Sociolinguistics, Pragmatics and Linguistic Anthropology.
To access the lecture by Dr. Adesanmi, please click here.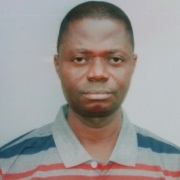 ---
Project Description
This research project, "Investigating the Nexus between Animals and Basotho's Identity in Epitaphs as Death Discourse", is qualitative and interdisciplinary in nature. It offers a new perspective on the identity issue in Africa. The study fits into the second thematic section, "Knowledges", of the "'Africa Multiple' Cluster of Excellence" because it would give an in-depth understanding of the personal and social identity of the Basotho and their political power negotiation.
Semiotic reading and Cognitivism are the two theories proposed for this research. Semiotic reading is employed to cater for the drawn images and pictures of animals in the selected epitaphs on the tombs. Thus, animals will be discussed as icons; indexes; and symbols in relation to the dead (or living) Basotho. In other words, animals in the Basotho's epitaphs will be considered at the levels of Signifier, Signified, and Signification. The second theory, Cognitivism, is a theory of identity re/construction associated with "Expressionism" which focuses on the process of creating a relationship among the characters in a given text.
Owing to the nature of the research, sample epitaphs would be drawn from two prominent cemeteries (Electrical Station Cemetery and Sea Point Cemetery) in Maseru, Lesotho. The data will be analysed using a combination of historical and semiotic methods. Furthermore, historical details about the origin and clan organisation of the Basotho will be reviewed by relying on relevant secondary data at the National University of Lesotho's library and oral interviews will be requested from prominent chiefs in selected districts of the mountainous Kingdom.
Selected Publications
Adesanmi, T.O. (2012). "Linguistic Creativity in Computer-Mediated Communication: Examples from Selected African Chats". In Taiwo, R. and Chiluwa, I. (eds.) Computer-Mediated Discourse in Africa. New York: NOVA.
Adesanmi, T.O. (2014). "Relevance in Online Chats Among Selected Nigerians". In Chiluwa, I. et al (eds) Pragmatics of Nigerian English in Digital Discourse. Muenchen-Germany: LINCOM GmbH, Pg 89-100.
Adesanmi, T. O. (2010). "Cohesion in Political Discourse". Journal of the Linguistic Association of Nigeria (JOLAN) 13, (1). 210 - 21.
Adesanmi, T. O. (2017). "An Exploration of Exclusion Discourse in Selected Nigerian Dailies: A Discourse Analytical Approach", Journal of the Linguistic Association of Nigeria (JOLAN) Vol. 20 (2), pp. 253 – 260.
Taofik Adesanmi & Beatrice Ekanjume-Ilongo (2019). "A Discourse Interpretation of Digitally Mediated Texts as Transformation Tools Among Selected Whatsapp Users". African Journal of Inter/Multidisciplinary Studies 1 (1). 37-48. www. journals.dut.ac.za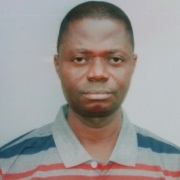 ---
Dr. Taofik Olasunkanmi Adesanmi
10.12.2019 - 30.06.2020
University of Bayreuth
Nürnberger Straße 38
ZAPF building House 2
95440 Bayreuth
Phone:
E-mail: adesanmito@gmail.com
Homepage: