Prof. Dr. Jaouad Serghini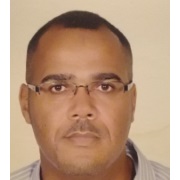 Prof. Dr. Jaouad Serghini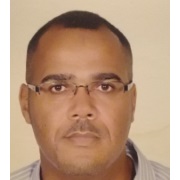 ---
Personal Information
Prof. Dr. Jaouad Serghini, Professeur Habilité, Faculté des Lettres et des Sciences Humaines, Oujda-Maroc. Domaines de recherche : littérature francophone, questions liées à l'interculturel, littérature comparée et dialogue des cultures et des religions. Il est membre permanent du laboratoire Langues, Cultures et Communication, Faculté des lettres Oujda. Membre fondateur du Réseau HESCALE : Histoire, Économie, Sociologie des Cinémas d'Afrique et du Levant. Université de Strasbourg.
To access the lecture by Prof. Serghini, please click here.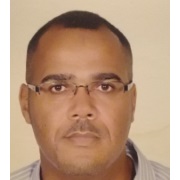 ---
Project Description
The aim of this cooperation is to examine South-South film cooperation. Is it a basis for the exchange of best practices and mutual support from African countries for joint action to promote and develop cooperation, local and pan-african film production and co-production. It is in this context that we wish to examine various issues relating to the film industry in sub-Saharan Africa. We would also like to provide an update on the issues of inter-african co-production. Is the South-South co-production able to give a significant new dynamic to the film industry in sub-Saharan Africa, thus creating bridges and bridges for new perspectives capable of perpetuating their cultural identities rooted in one another.
Selected Publications
« Corps mystique entre profane et sacré : Cas de Thérèse d'Avila », encours de publication par PUN (Presse universitaire de Nancy), 2019.
« Des intellectuels et du dialogue culturel » Publication Dar El Hadith El Hassania, Rabat, 2018, (pp. 128-139).
« Francophonie ''noire'' entre géo-poétique et géopolitique », in Les Francophonies « noires », (éd.), Frédérique Tudoire sur la Pierre. 2018, (pp. 137-152).
« Quand le cinéma africain se fait universel. Le cas du réalisateur marocain Kamal Kamal », in Dynamiques culturelles dans les cinémas africains du XXI siècle. Acteurs, formats, réseaux, universaar, Presses Universitaires de la Sarre, 2018, (pp.53-62).
« Réflexion sur l'enseignement de l'interculturel en milieu universitaire », Revue L2C, 2018.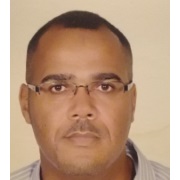 ---
Prof. Dr. Jaouad Serghini
11.10.2019 - 11.11.2019
University of Bayreuth
Nürnberger Straße 38
ZAPF building House 2
95440 Bayreuth
Phone: +49 921 55 4771
E-mail: jaouadserghini@yahoo.fr
Homepage: