Isabelle Carine Bahanag Oyieh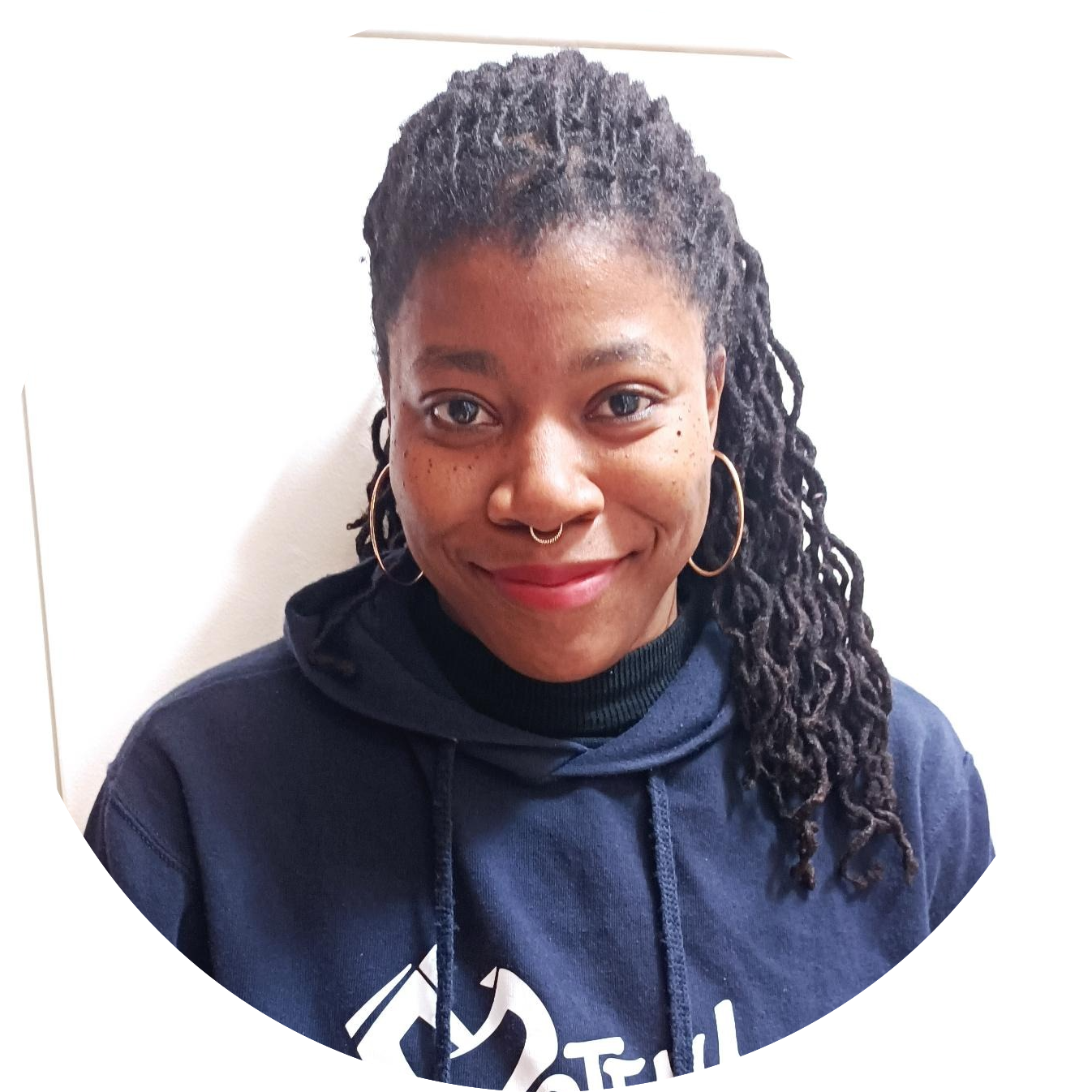 Isabelle Carine Bahanag Oyieh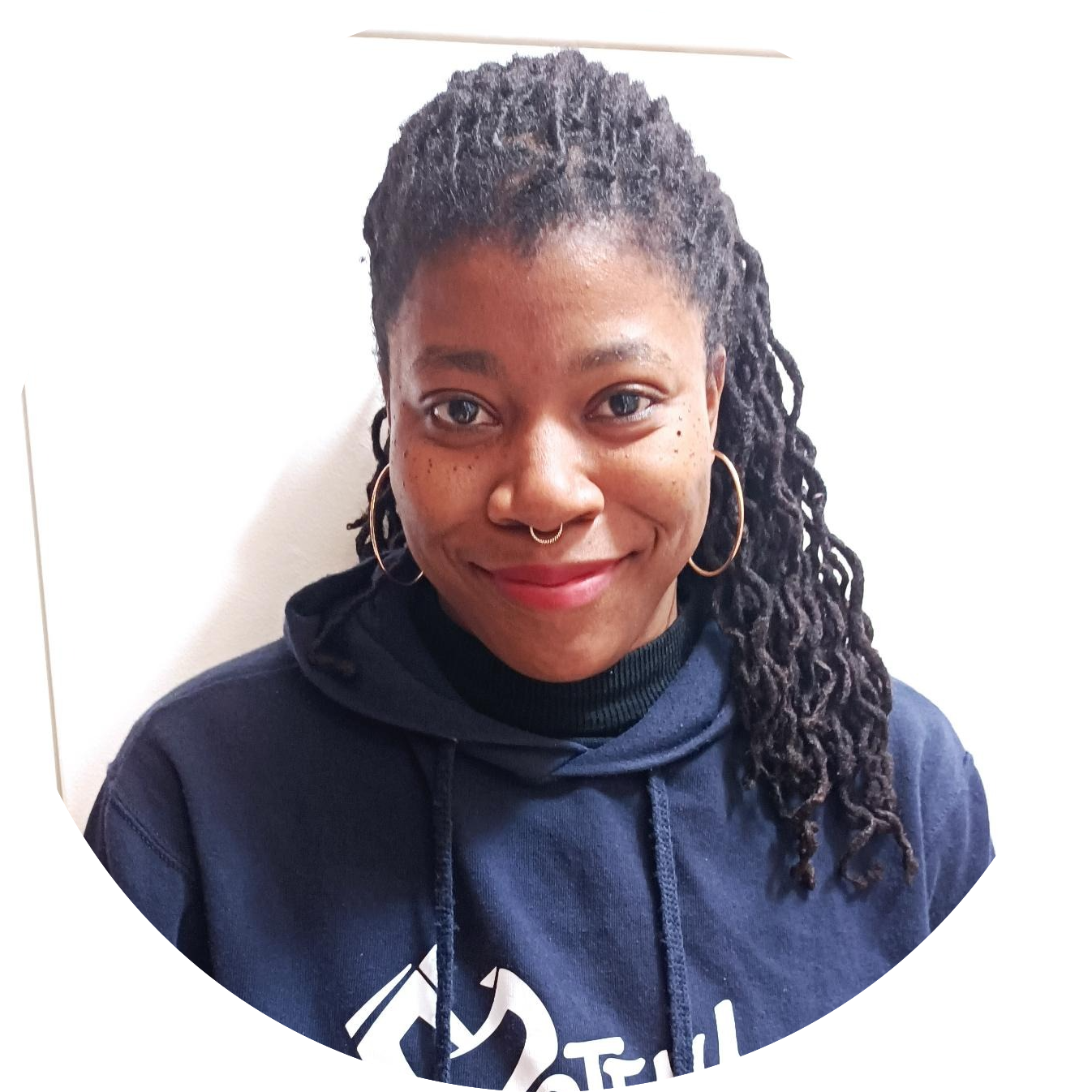 ---
Short Bio
From 2014 to 2016, Carine Bahanag wrote and directed three musicals for children as part of her "Vacances en Cadence" project, artistic workshops open free of charge to children from the workingclass Nkolndongo district (Yaoundé, Cameroon), who don't always have access to art.

In 2018, with a bachelor's degree in organizational communication and a master's in Performing Arts, she began a doctoral thesis in anthropology on the male recovery of women's dances from southern Cameroon in the process of patrimonialization.

In 2019, she joins the team behind Reine Dibussi's children's and science-fiction comic "Mulatako", about difference, feminism and self-confidence. She writes the script for volumes 2 (Afiri éditions 2021), 3 and 4 of the series (scheduled for 2024 and 2025).

In 2020, together with Reine Dibussi, she co-founded AFIRI Studio, a publishing house and graphic studio based in France, specializing in African and Afrodescendant-inspired illustrated content.

In 2021, she joins the co-founding team of the Coordination féministe Camerounaise, a coalition of associations aiming to strengthen the Cameroonian feminist movement.

In June 2023, she co-founded the collectif féministe 1931, is a working group focused on the transmission of African feminist knowledge and whose mission is to contribute to the social and political revolution necessary for the advent of a more just, equitable and egalitarian society in Cameroon and on the African continent.
Selected Publications
To be published in 2024, "Récupération masculine des danses de femmes Fang-Beti-Bulu du Sud Cameroun : cas du Mengan", in Flore Mireille Aretouyap, Danser au féminin en Afrique : etait des lieux, défis et perspectives, Présence Africaine, Paris


2021, Bahanag C., Dibussi R., Mulatako Tome 2 Emersion, AFIRI Editions, Paris 2018, Le langage des danses traditonnelles camerouanises en situation de spectacle vivant : cas des danses Mengan, Ozila et Adouyaye, Master II thesis in Performing Arts and Cinematography option theatrical production, Dir. Emelda Ngufor Samba, University of Yaoundé I, Yaoundé.


2020, "Analyse des danses de femmes du Sud-Cameroun à travers le paramètre genre : rapports, dynamiques et tensions", Journées Doctorales d'Ethnomusicologies, 10th international meeting of doctoral students in ethnomusicology.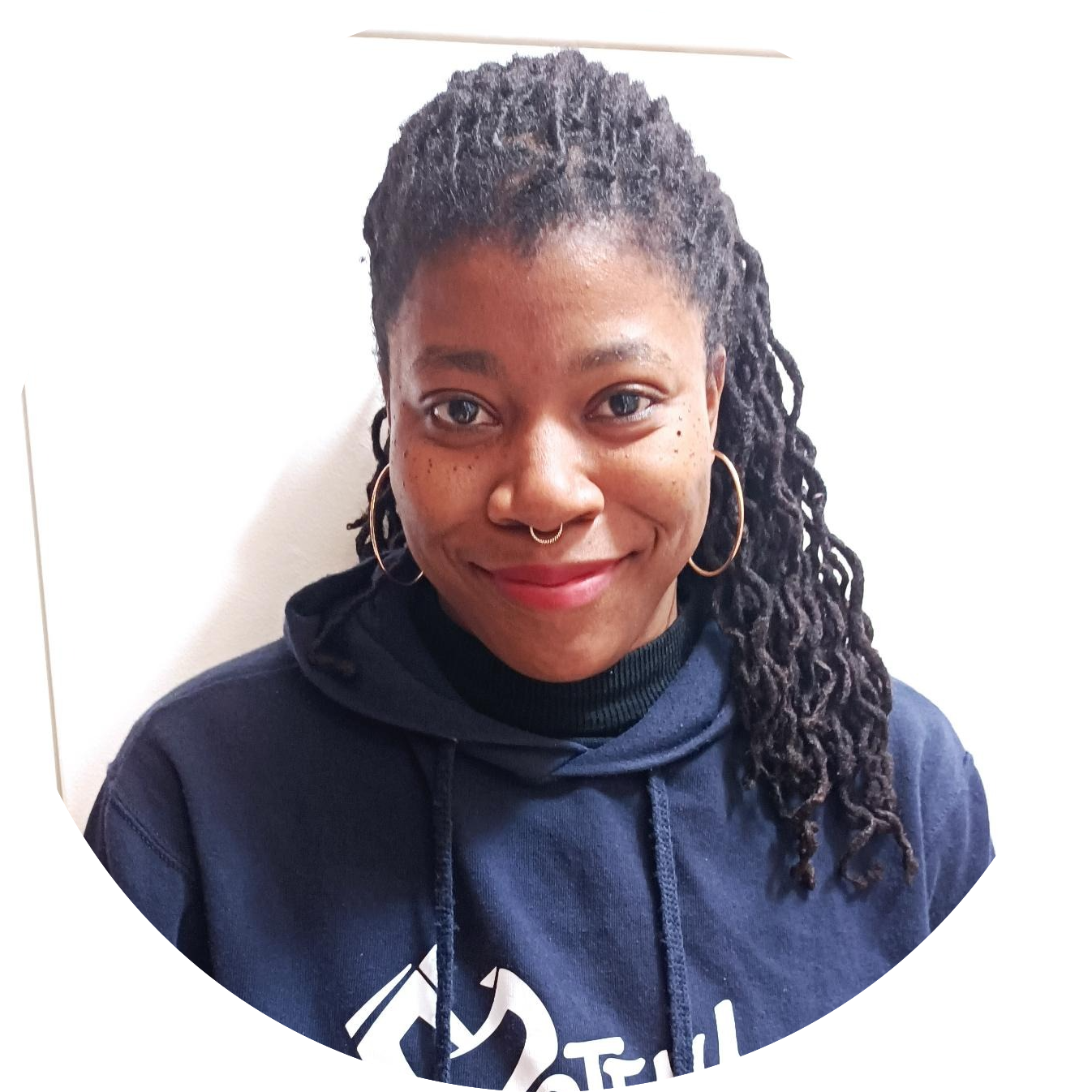 ---
Project Description
ANLU is a 120-150-page French-language graphic novel project, inspired by Rose Ndengue's research into the political activism of Cameroonian women during the period of decolonization. The full project team is made up of four black, African and Afrodescendant women: Rose Ndengue, Carine Bahanag, Reine Dibussi and Malvina Barra aka Edzin.

During her residency in Bayreuth, Carine Bahanag will produce the script for the graphic novel, teaming up with Rose Ndengue, who will work from Canada, and during a stay in Bayreuth.

In a tale of historical fiction, the graphic novel tells the story of Anlu, a young Afropean girl who finds it difficult to live up to her atypical first name and suffers harassment at her high school. During a visit to the Museum of Women's Movements and Black Women, she discovers the political activism of rural Cameroonian women during the era of decolonization. While learning about this little-known part of feminist history, she also became interested in the origin and meaning of her own name: Anlu, a term that defines a type of political mobilization specific to women in the North-West region of Cameroon. Her very existence links her to the long and diverse history of the black feminist struggle. From then on, nothing will be the same.

Set in a desired near-future where the feminist and feminist mobilizations of African and Afrodescendant women are recognized and valued by institutions, the story also aims to transmit the memory of these struggles to the young adults of our time - more specifically to young African women living on the continent and in the diaspora - and to encourage them to research these stories for themselves, to revive the memory of their foremothers and to draw inspiration from them in their struggles today.