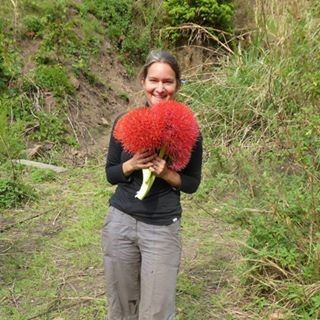 Dr. Ann A. Laudati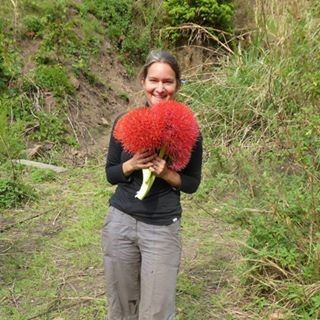 ---
Short bio
Dr. Ann A. Laudati is a broadly trained human-environmental geographer with specializations in natural resource conflict, war economies, livelihoods and (in)security, conservation and development, political ecology, qualitative field methods, and Sub-Saharan Africa. After receiving her doctorate from the University of Oregon, she taught as an Assistant Professor of Human Geography at Utah State University where she advised both masters and PhD students and contributed to internationalizing the college curriculum. Following her tenure at USU, she accepted a position as Lecturer in Human-Environmental Relations at the University of Bristol, UK where she initiated new scholarship on the methodological challenges of conducting research methods in conflict zones. Following her 3 year-tenure at Bristol she moved to California to accept a Ciriacy-Wanthrup Research Fellowship and stayed on at Berkeley as an instructor in the Geography department. In addition to her commitment to teaching, she has also worked as a consultant with international institutions. Most recently, she just finished a 5-year consultancy as a qualitative evaluator for the Tuungane Project -one of the largest community-driven development programs in the DR Congo. She has received extensive external funding for her research which has spanned multiple countries in sub-Saharan Africa including, Uganda, South Sudan, and more recently, the Democratic Republic of the Congo—where she has been examing the link between non-mineral resources and insecurity in the region since 2009. The results of her work have been widely published and presented in journals and edited books, at international and US-based conferences, and through invited talks.
Selected publications
Laudati, A. 2019. "Living Dangerously: Confronting Insecurity, Navigating Risk, and Negotiating Livelihoods in the Hidden Economy of Congo's Cannabis Trade", Special Issue:
Echogéo 48. Available online at: http://journals.openedition.org/echogeo/17676
Laudati, A. 2016. "The Making of a Shadow Economy: Securing Insecurity in Eastern DRC's Cannabis Trade", Review of African Political Economy 43(148): 190-205.
Larmer, M. Laudati, A. and JF. Clark. 2013. "Neither War nor Peace in the Democratic Republic of Congo: Profiting and coping amid violence and disorder", Review of African Political Economy 40: 1-12.
Laudati, A. 2013. "Beyond Minerals: Broadening 'economies of violence' in Eastern Democratic Republic of Congo", Review of African Political Economy 40: 32-50.
To access the lecture by Dr. Laudati, please click here.