Dr. Aliyu Sakariyau Alabi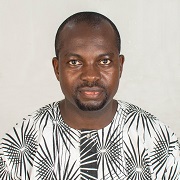 Dr. Aliyu Sakariyau Alabi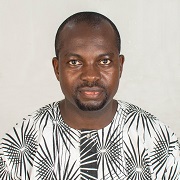 ---
Short Bio

Sakariyau Aliyu Alabi is a Senior Lecturer in the Department of History, Bayero University, Kano, Nigeria where he has been teaching the history of the Muslim World since 2008. He had his Masters in history from the University of Ilorin, Nigeria and for his terminal degree was at Universitiet Leiden, the Netherlands. Thesis title: " Transmission of Learning in Modern Ilorin: A History of Islamic Education 1897-2012." His doctoral thesis explored the history of Islamic education in Ilorin between 1897 and 2012 and how the ulama adapted to the changing times. His research interests include Islamic Education (particularly Nigerian context), Nigerian Intellectual History, identity and literary Publishing. He was a Cadbury fellow at the University of Birmingham between April and June 2016 where he worked on Adabiyya and Markaziyya modernization of Islamic education. He is also a literary activist with publications in prose, drama and poetry. He is the author of ÀFỌ̀NJÁ: A Historical Play (2018) under the pseudonym Sakky Jojo. He recently curated a poetry (advocatory) anthology (2021)'Songs of Almajiri.' In Bayreuth he will be working on new trends in Muslim learning in Ilorin from the turn of the millennium.
Selected Publications

Aliyu Sakariyau Alabi, 'Impact of African Colonial Experience 1914 – 1940' -in-
Toyin Falola and Mohammed Bashir Salau, (eds.) Africa in Global History, (Degruyter, 2021- in press)

Parrésia and the Business of Publishing Contemporary Nigerian Literature- in- Eastern African Literary and Cultural Studies (2021 online)
https://doi.org/10.1080/23277408.2020.1853656

Aliyu Sakariyau Alabi,The Modernisation of Islamic Education in Ilorin: A Study
of the Adabiyya and Markaziyya Educational Systems-in- Islamic Africa 10 (2019) 75-97.

Aliyu Sakariyau Alabi, 'The Post-Colonial State and Islamic Education in Ilorin' –
in- Annual Review of Islam in Africa Issue No. 14, 2017.

Aliyu Sakariyau Alabi, A Review of House of Wisdom- How the Arabs transformed Western Civilization, Journal of Muslim Minority Affairs, 34:3, 333-335. 2014.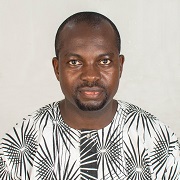 ---
Project Description

Project title: No Longer 'Christian' Education: Ulama Edu-preneurship in Ilorin in the New Millennium
Western formal education in Africa generally has its roots in Christian missionary endeavours and colonial encounter. This was at first vehemently resisted in Muslim regions as Christianagenda aiming at conversion of Muslims. However, from the colonial period, Muslims also began to acquiesce and appreciate the values of western education, especially as it forms a new route for economic and social mobility. Early Christian lead in the attainment of western education had led to an imbalance in educational advancement between Muslims and Christians, leading to tension when it comes to assessment of formal benefits from government.
While resistance to western education is still a problem among the Hausa Muslims of northern Nigeria,in Ilorin, the Muslims have long come to accept western education.Scholars of Islam in Ilorin have been prominent promoters of western education, led by the Adabiyya in their accommodative way and in a critical manner by the Markaziyya.
A common theme in the studies of Muslims' relations with the colonial-inspired education system is the resistance of Muslims to the then new system during the colonial period and even beyond. However, this research would complicate the understanding of these relations through the prism of a multiplicity of responses; from resistance, acquiescence and accommodation in the early encounter to appropriation of both western and Islamic systems in the new millennium. How empowering is education, Islamic and western, individually and collectively to Muslims? Why have Muslims, at different times, approached western education in a variety of ways and how has this rubbed off on the Islamic educational system?