Prof. Dr. Clarissa Vierke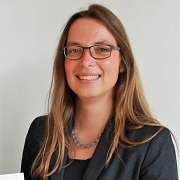 Prof. Dr. Clarissa Vierke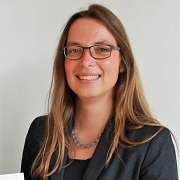 ---
Short Bio
Clarissa Vierke is professor of Literatures in African Languages at the University of Bayreuth. Taking a comparative approach on African literatures, she is interested in questions of poetics, the interrelationship of literature and questions of epistemologies, as well as literary adaptations. She is an expert of Swahili poetry, Ajami manuscript cultures and has been working on travelling texts in East Africa – both in Anglophone Kenya and Tanzania and Lusophone Mozambique. In the cluster, she is currently co-running a research project on literary entanglements in the Indian Ocean across boundaries of nations, languages and media. Furthermore, she is the spokesperson of the Research Section Arts and Aesthetics. Together with colleagues from Leipzig and Cologne, she set up the project "Recalibrating Afrikanistik" funded by the Volkswagen foundation with the aim to critically consider the future of the study of African languages and literatures.
To find her University webpage, please click here.
Selected Publications
Vierke, Clarissa and Mutiua, Chapane. 2021. The Poem about the Prophet's Death in Mozambique – Swahili as a Transregional Language of Islamic Poetry. Journal for Islamic Studies volume 38, number 2: 44-74.
Clarissa Vierke and Annachiara Raia. 2020. (eds.). Texts Travelling Beyond the West. Special Issue. Asian Journal of African Studies (48). https://www.dbpia.co.kr/journal/voisDetail?voisId=VOIS00572816#
Vierke, Clarissa. 2020. Boarding a Full Bus: Refracted Connections Between the Political and the Poetic in Popular Poetry from Dar es Salaam. In: Kohl, Marie-Anne and Ricarda De Haas (eds.): Power to the People? Patronage, Intervention and Transformation in African Performative Arts, Matatu 51, 1: 94-117.
Vierke, Clarissa. 2019. Other Worlds: The "Prophet's Ascension" as World Literature and its Adaptation in Swahili-speaking East Africa. In: Dieter Lamping, Galin Tihanov and Matthias Bortmuth (eds.): Vergleichende Weltliteraturen / Comparative World Literatures. Stuttgart: Metzler 215-229.
Vierke, Clarissa. 2017. "What Is There In My Speaking": Re-Explorations of Language in Abdilatif Abdalla's Anthology of Prison Poetry, Sauti Ya Dhiki." In Veit-Wild, Flora and Clarissa Vierke (eds.): Reading Closely: Investigating Textuality in Afrophones Literatures. Special Issue of Research in African Literatures 48,1: 135-157.
2017. Vierke, Clarissa. "Poetic Links across the Ocean: On Poetic 'Translation' as Mimetic Practice at the Swahili Coast." Comparative Studies of South Asia, Africa and the Middle East 37/2, 321-335.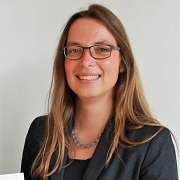 ---
Project Description

I am currently an internal fellow of the cluster, since I have been organizing the annual theme modalities. As one of the four heuristic angles around which the Cluster organizes its joint theoretical and conceptual work, modalities or modes of relating serve as a guide to the study of multiplicity, relationality and reflexivity, the Cluster's core concepts. Modes and processes of relating can be contradictory, complementary or cooperative and may articulate themselves in terms of exchange, acceptance, adaptation, affiliation, inclusion, cooperation, (mutual) influence, dependence, hierarchization, competition, conflict, struggle, rejection, resistance, or denial. The angle of modalities is designed to support the systematization of the varieties of concepts derived from the modes of relations the Cluster members encounter in their research.