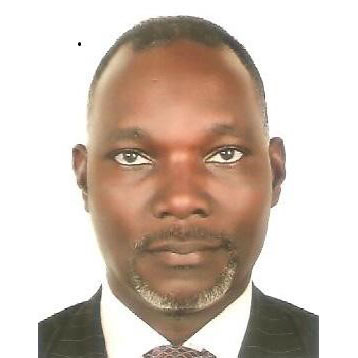 Dr. Anthony Okeregbe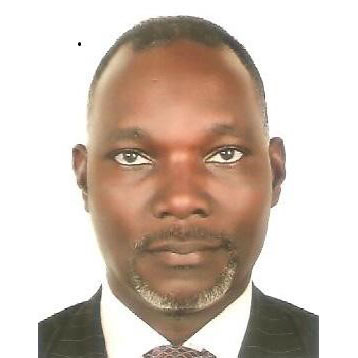 ---
Short Bio
Anthony Okeregbe, Ph.D, is a Senior Lecturer in Philosophy, Department of Philosophy, University of Lagos (UNILAG), and also Principal Investigator, Lagos African Cluster Centre of Excellence (ACC) of the Africa Multiple Cluster of Excellence, University of Bayreuth, Germany. Born in Lagos where he lives with his family, Tony had his early education in Lagos and Ibadan. He has a BA (Hons.) in 1990 at the University of Ibadan, MA (1994) and Ph.D (2004) in Philosophy at the University of Lagos, Nigeria. His teaching and research interests are in Philosophy of Religion, Phenomenology and Existentialism, Philosophy and Contemporary African lifeworlds. He is presently a member of the UNILAG Postgraduate Board and chair of the Postgraduate Committee of the Department of Philosophy. From 2012-2014 he was Co-editor of Nigerian Journal of Philosophy.
His new interest in African Studies has drawn him into research projects on knowledge production, socio-cultural life in Africa, amongst others, while exposure to Psycho-Spiritual therapies and mental health has informed his current research adventure into African existential predicament and methodologies of wellness.
A Catalyst Fellow of the Centre for African Studies, University of Edinburgh, Scotland, Dr. Okeregbe is a member of the African Studies Association of Italy (ASAI). He also has Certifications in Andragogy and Competency-based Adult Learning Mechanisms and in Basic Psycho-Trauma Counselling. Prior to his academic career, Tony was Features Editor (Sunday) of The Guardian, Lagos, Nigeria, where he is presently a Visiting Member of the Editorial Board.
Selected Publications
2021. Okeregbe, Anthony. "Beyond Aesthetic Appeal to Healing Sounds: An Existential Reflection on George Ehusani's Liturgical Music" In Taiwo Abioye, Arua Eke Arua, Anthony Okeregbe, and Emmanuel Ojeifo (eds) The Between Faith and Social Activism Essays in Honour of Fr. George Ehusani. London: Adonis & Abbey Publishers Ltd., pp. 71-91.
2020. Okeregbe, Anthony. "Religion, Media and Ethics in Africa" In Wariboko N., Falola T. (eds) The Palgrave Handbook of African Social Ethics. Cham, Switzerland: Palgrave Macmillan, pp. 391-408.
2018. Okeregbe, Anthony. "De-globalizing African 'Truths': Some Insights from Frantz Fanon et al" in Philosophia: Journal for Philosophy and Culture. Institute for Medieval Philosophy and Culture, Sofia University, Sofia, Bulgaria pp. 48-66.
2016. Okeregbe, Anthony. "The African Predicament and a Case for Singer's 'Samaritanism': An Existentialist Interpretation" Filosofia Theoretica: Journal of African Philosophy, Culture and Religions, Department of Philosophy, University of Calabar, Calabar, Cross Rivers State, Nigeria. Vol. 5, No. 2, 2016, pp. 19-36.
2014. Okeregbe, Anthony. "Meaning and Metaphor in the 'Radical' Prayers of Nigerian Christians: A Philosophical Evaluation" Lagos Notes and Records: A Journal of the Faculty of Arts, University of Lagos, Vol. 19, No. 1, June 2013, pp. 1-18.
2011. Okeregbe, Anthony. "Virility, Viagra, and Virtue: Re-reading Humane Vitae in an African Light" The Philosophy Of Viagra: Bioethical Responses to the Viagrification of the Modern World, Value Inquiry Book Series 230, Thorsten Botz-Bornstein (ed.). Amsterdam/New York: Editions Rodopi, BV; pp. 99-109.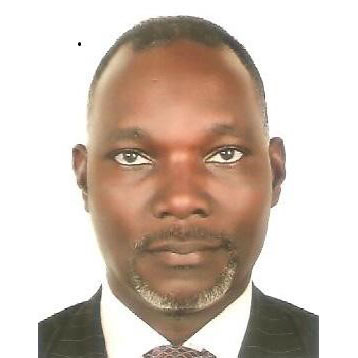 ---
Project Description
The Child's Right to 'Sex': Negotiating Sexuality Pedagogies in Entangled Moral Spaces
Although studies have been carried out on sexuality education, its forms as well as approaches that address Nigeria's pluralized society Mukoro (2017), this project, which is a pilot study, aims at projecting existing sexual pedagogies dotting the African moral spaces and the tension they create in the light of the Nigerian Child Rights Act (2003). On one end of the contesting sexuality pedagogies is the promotion of CSE (Comprehensive Sexuality Education) by the United Nations Population Fund (UNFPA). At another end is the pro-life sexuality pedagogy championed by some faith-based organisations, typical of which is the Catholic Church, with its conservative morality that forbids negotiation. Both sexuality pedagogies subsist in a tensed moral space occupied by local African customs and traditions. Amidst this entanglement, questions need be asked: What is the status of the moral agency of the child? Is legislation sufficient enough to generate moral agency? What does right to sex mean for the African child? What does sexual consent mean to the child? How can consent be taught and learned? Who teaches such right? What are the implications of all this to the contemporary African setting? Beyond their philosophically problematic nature, these questions demand collaborative deliberation amongst disciplines and research sections to address. Using a qualitative research approach involving a selection of methods, this project elicits from respondents (children and pedagogic agencies) ways of engaging and negotiating these teaching techniques and communication of sexual matters.
---
E-mail: